Anthologies & Short Stories
My Latest!
From "The Great Filling Station Hold-Up: Crime Fiction Inspired by the Songs of Jimmy Buffet," published by Down & Out Books"
"Deal with the Devil and 13 Short Stories"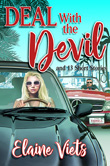 My newest colletion of short stories published by Crippen & Landru debuts April 28, 2018. Read about the collection and the title story at Femmesfatales, the blog of Ferociously Talented Women Dedicated to the Fine Art of Crime Fiction.
It will be published as an $18 trade paperback. The signed and numbered cloth-bound collector's edition with an extra story is $45.
Pre-order your copy now. Email the publisher, Jeffrey Marks, at jeffrmarks@gmail.com
"Wedding Knife"
The Agatha Award winning "Wedding Knife" is reprinted in "Happy Homicides 2" published just in time for Valentine's Day 2016. Who doesn't love a good murder much less 13?
"Gotta Go"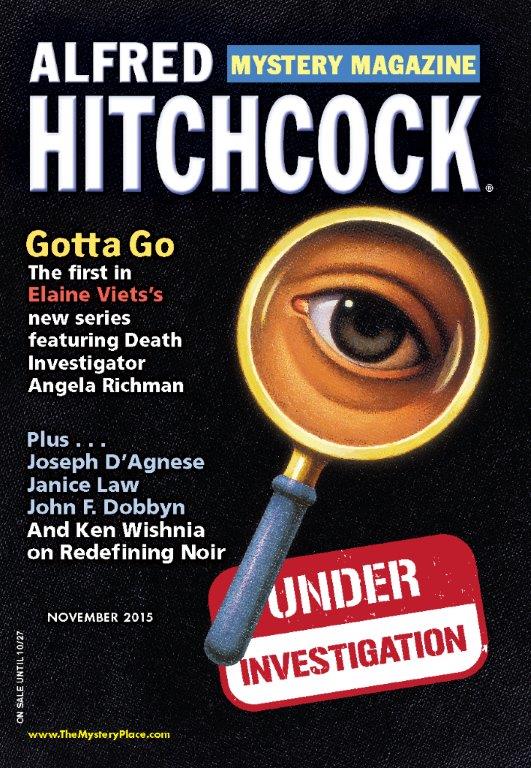 Alfred Hitchcock Mystery Magazine November 2015
The good news: "Gotta Go" introduces Angela Richman, Death Investigator. The bad news, it may be hard to find. Contact AHMM for more information.
"Main Squeeze"
Alfred Hitchcock Mystery Magazine (June 2011)
"The Bedroom Door"
Mystery Writers of America presents CRIMES BY MOONLIGHT: Mysteries from the Dark Side, edited by Charlaine Harris. $24.94. ISBN 978-0-425-23563-8. (2010) Berkley Prime Crime.
"Death of a Condo Commando"
Alfred Hitchcock Mystery Magazine (May 2009)
"Vampire Hours"
MANY BLOODY RETURNS, edited by Charlaine Harris and Toni L. P. Kelner, $24.95. ISBN 976-0-441-01522-1. (2007) Ace Books.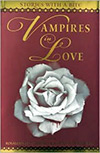 Reprinted in VAMPIRES IN LOVE, edited by Rosalind M. Greenberg and Martin Greenberg. $9.98. ISBN 978-1-435-11852-2 (2010) Barnes & Noble Books.
"After the Fall"
Alfred Hitchcock Mystery Magazine. (January/February 2006)
"Killer Blonde" *
DROP-DEAD BLONDE. Signet paperback original. $6.99. 0-451-21444-7. (February 2005)
"Blonde Moment"
Mystery Writers of America presents SHOW BUSINESS IS MURDER, edited by Stuart M. Kaminsky, Berkley Prime Crime hardcover. $23.95. 0-425-19652-6 (August 2004)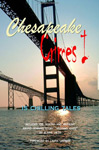 "Wedding Knife" *
CHESAPEAKE CRIMES I. Quiet Storm hardcover. $24.95. 0-9749-6080-2 (2004)
"Sex and Bingo" *
HIGH STAKES, Signet paperback original. $5.99. 0-451-21018-2 (September 2003)
Reprinted in THE WORLD'S FINEST MYSTERY AND CRIME STORIES, edited by Ed Gorman and Martin H. Greenberg. Forge hardcover. $29.95. 0-765-31146-1. (October 2004)
"Red Meat" *
Mystery Writers of America presents BLOOD ON THEIR HANDS, edited by Lawrence Block. Berkley Prime Crime hardcover. $23.95. 0-425-19035-8 (2003)
Reprinted in THE WORLD'S FINEST MYSTERY AND CRIME STORIES, edited by Ed Gorman and Martin H. Greenberg. Forge hardcover. $29.95. 0-765-31146-1. (October 2004)
Happy Homicides 2: Thirteen Cozy Mysteries (Crimes of the Heart)
Spot On Publishing (February 14, 2016)
ASIN: B01B3FKGOU